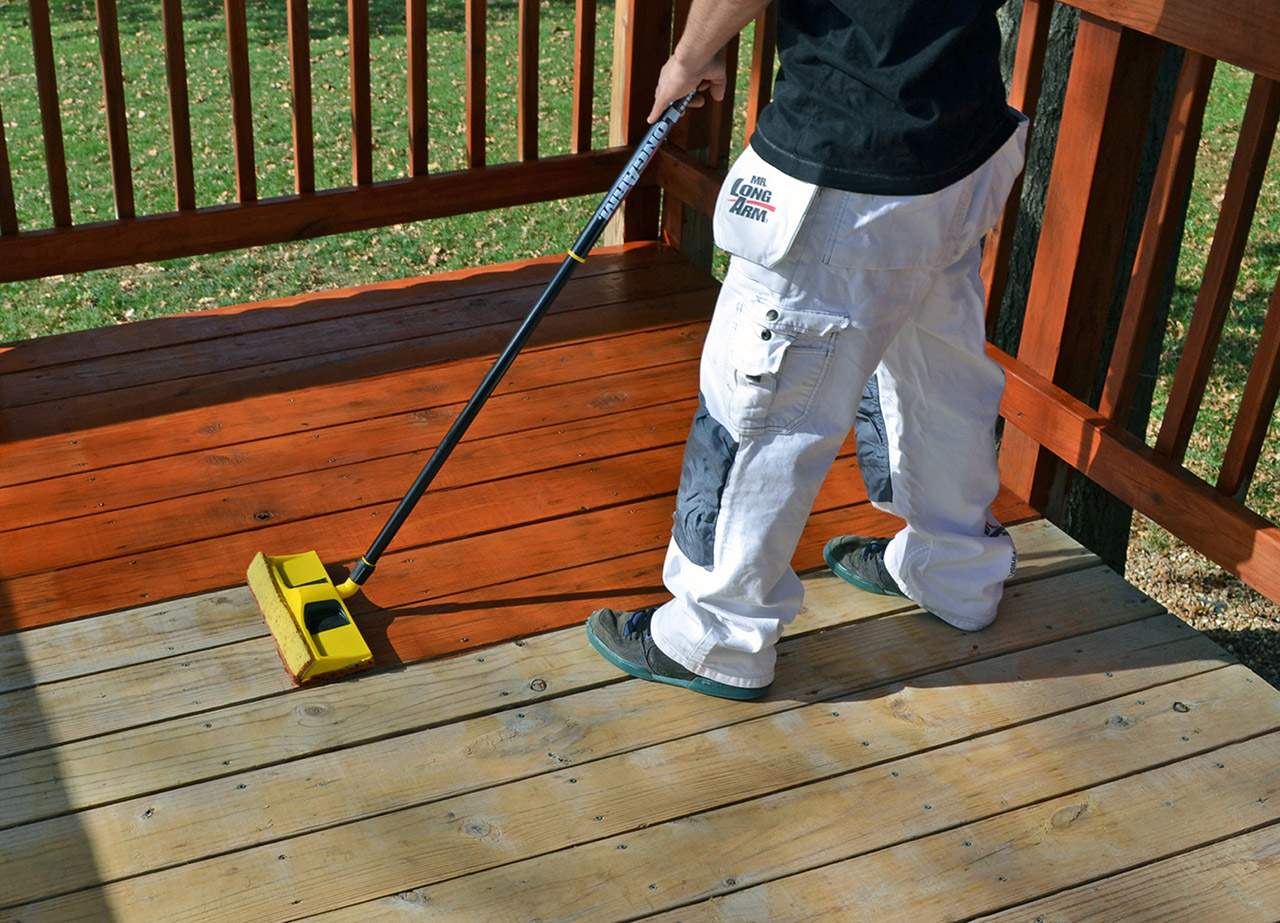 Woodmates® 12″ Premium Stain Applicator
The Woodmates Premium Stain Applicator is our top-of-the-line deck staining solution. Its extra wide pad stains two boards at once. The built in gap tool helps you easily reach hard to access spaces like between boards. The hook and loop system allows for quick and easy cleaning and reattachment of the tear-resistant foam pads. Proprietary Flextech® hygroscopic foam pad holds and releases more stain than other pads and prevents dripping and pooling. Front facing wrap up pad stains kickboards, raised edges and enclosed stair boards.
Woodmates® Wood staining…made simple.
MORE INFO