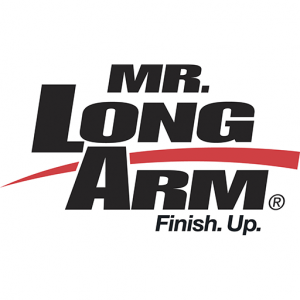 MADE IN AMERICA FROM THE START
Since its inception in 1958, Mr. LongArm's products have been Made in America. We have always relied on American ingenuity, creativity and hard work to produce high-quality products. We are proud of our dedicated employees, and remain committed to them. Our above average number of long-term employees is a testament to that commitment.
OUR COMMITMENT
Mr. LongArm is also committed to our customers' success. Our company is extremely accessible via our website, social media, e-mail and phone. It's rare to actually speak with a live person when you call a company but that is exactly what you get when you call us. No robotic voice, no numbers to push, no long menus to listen to. Instead of that our receptionist will see to your inquiries happily and quickly.
QUALITY IS OUR GOAL
It is our goal to provide the highest quality tools, and to achieve this goal we only use the highest quality components. We procure and use American-made aluminum tubing for our extension poles and manufacture components with our own injection-molding and fiberglass pultrusion systems. The majority of our raw materials also come from domestic sources.

We believe that consumers desire to purchase American-made products to help fellow Americans and the companies that employ them. Our products are appropriately marked Made in USA to help consumers with their buying decisions. In addition, we recently created a red, white and blue version of our popular floor merchandiser to help stores promote American-made extension poles. The merchandiser is available at no charge to retailers who purchase a qualifying extension pole assortment. Contact customer service on-line or at 1-800-821-3508 for more information.
It is our hope that consumers and other businesses continue to recognize that by purchasing products that are American-made we are all playing an important role in keeping Americans employed and helping maintain a strong US economy.
Red, White & Blue Made in USA Floor Display