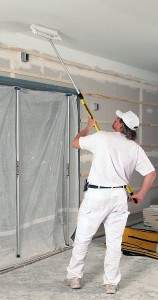 Whether you're a Professional Painter or a Do-it-yourselfer renovating a home, at some point you're probably going to need a temporary dust barrier. The Smart-Wall® is designed to help you keep your work area under wraps.
The Smart-Wall contains dust, debris, and paint flecks to a single space and is easy to install. Great for protecting rooms during light construction projects such as popcorn ceiling removal, wood floor refinishing and paint spraying.
The Smart-Wall® can be configured to most any shape or area; square, linear, or simply to close off a room at the door. It's perfect for Sealing off and protecting furniture or appliances before sanding and/or painting.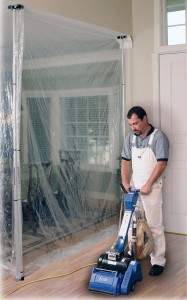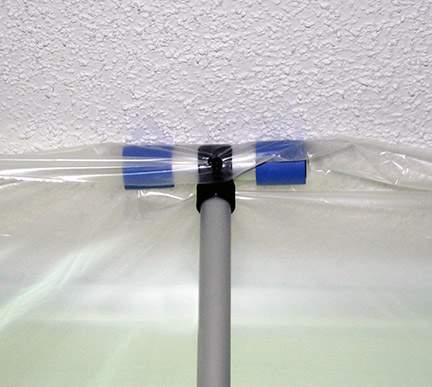 One kit is approximately 16 sq feet or linear feet and you can increase that amount by buying the extension kit of two more poles. Drop cloth clips hold sheeting to legs eliminating the need for tape and allow the kit to be used for horizontal applications as well.
Poles extend from 4.4 ft to 11.8 ft and can be placed on either flat or angled ceilings. Click here for more information on the Smart-Wall Kit and accessories.