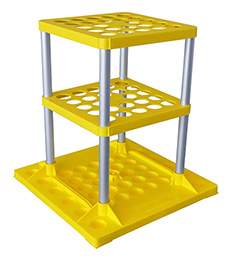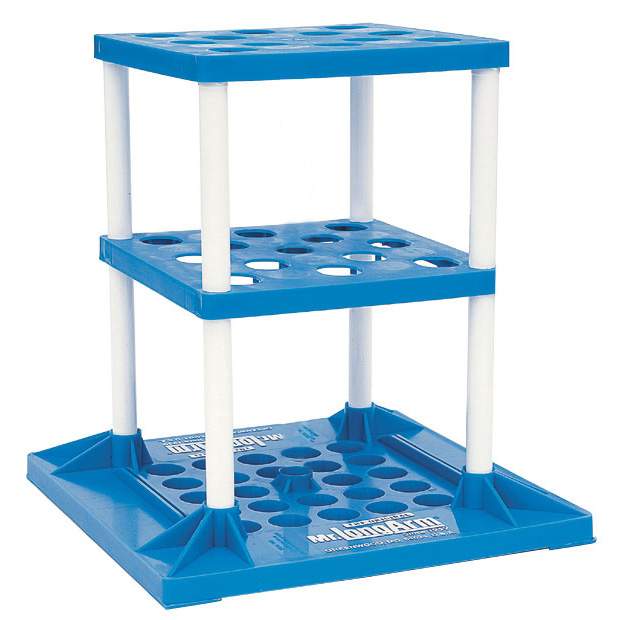 FLOOR DISPLAY
Mr. LongArm's compact floor ­displays require only 1-1 ⁄ 2 square feet of floor space. #0072 (yellow & silver) holds 24 regular extension poles and #0072H (blue & white) holds 12 water-fed or regular extension poles.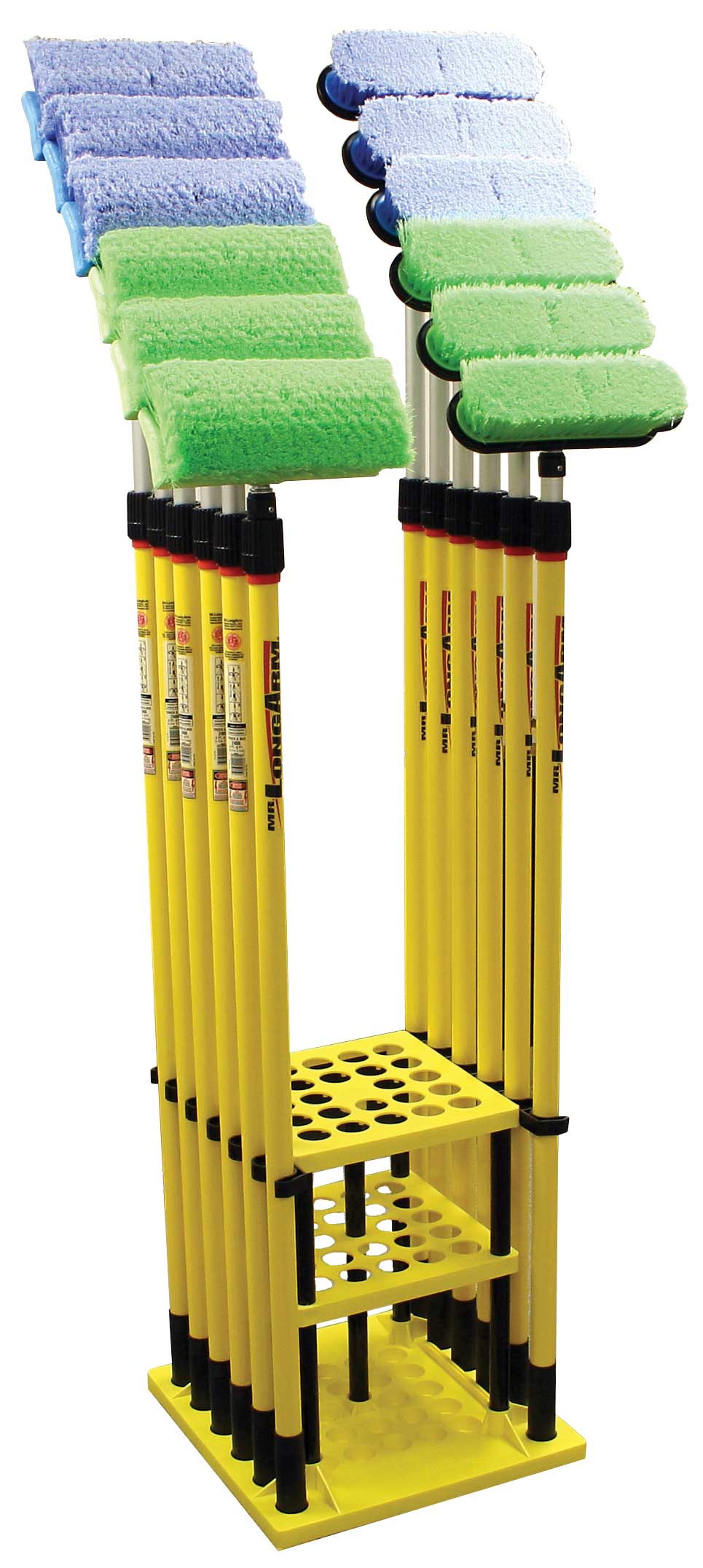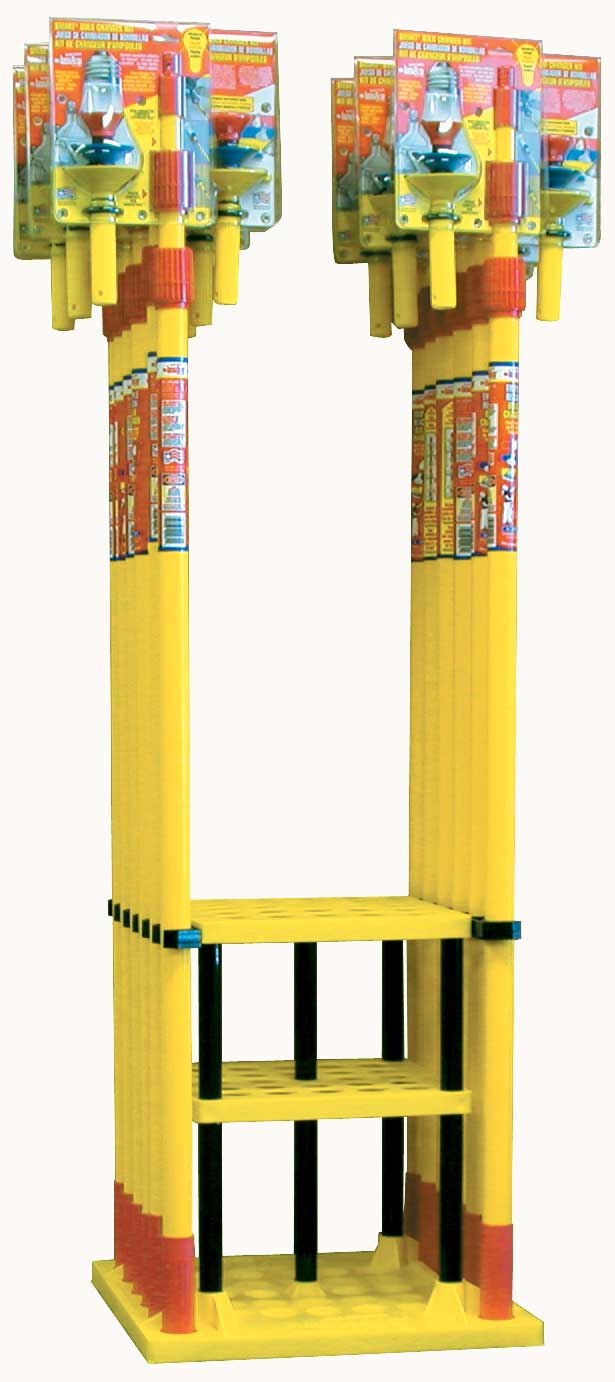 FLOOR DISPLAY WITH SIDE CLIPS
Mr. LongArm's floor display with side clips fit 12 more products in the same space as our regular floor display. The ­small clip ­display #0070 holds an extra 12 smaller ­diameter extension poles. The larger clip display #0069 holds an extra 12 larger diameter ­extension poles.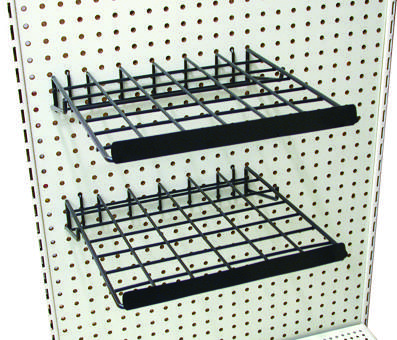 WIRE GRIDS
Wire grids #0077 hold 42 Mr. LongArm ­extension poles in 6 ­facings and 7 rows. Metal lip for ­pricing stickers. One set includes two 12″ w x 14.5″ d grids. Multiple sets can be used for more facings.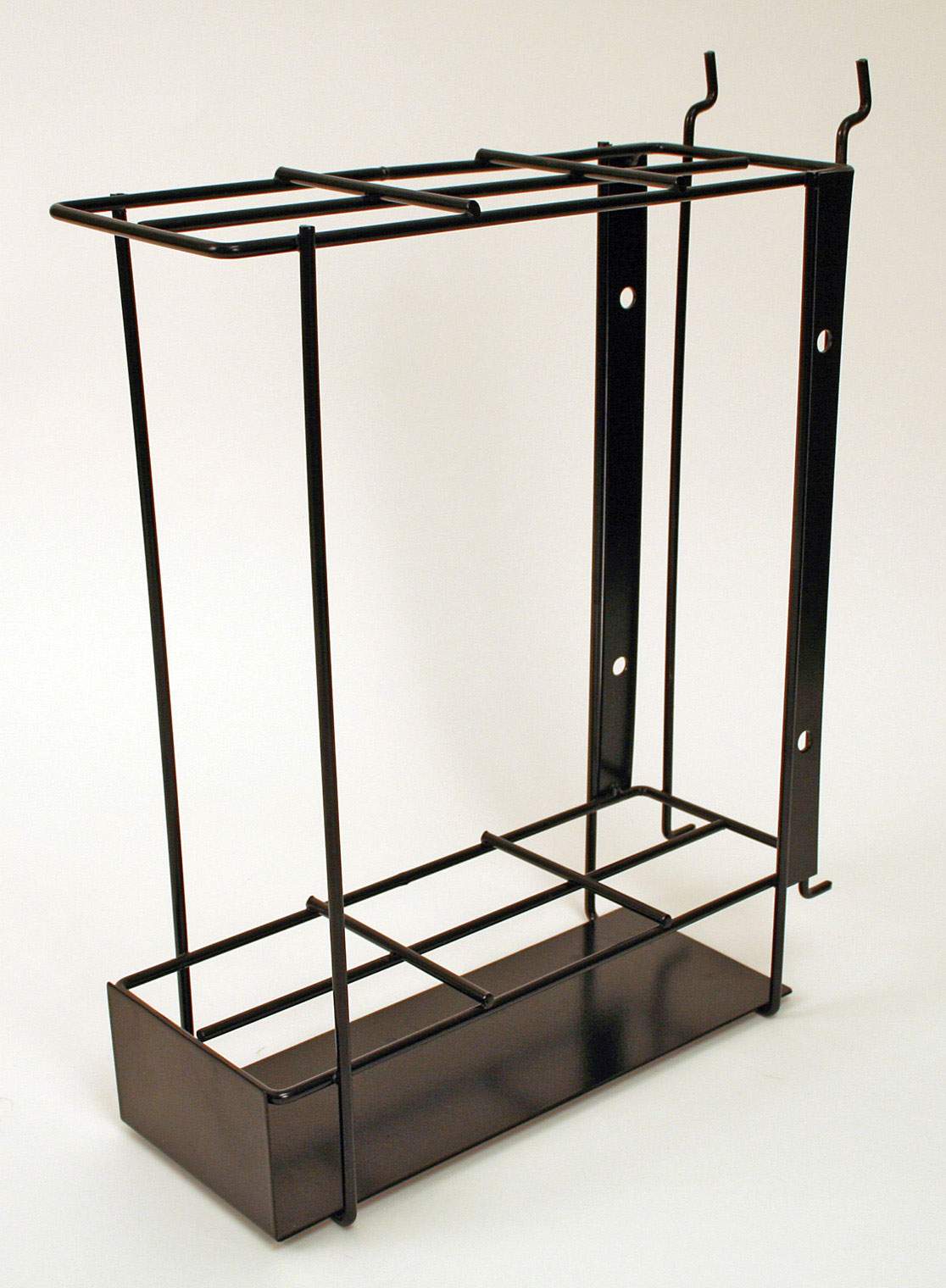 SHORT POLE HOLDER
The #0079-B1 provides a place for 2 facings of 2-4 ft extension poles, each facing holds 6 poles. Dimensions are: 4-3/8″ W x 10-3/4″ D x 12-3/4″ H.
REVOLVING DISPLAY
Our revolving or "spin" display #0055 is a sturdy, freestanding ­display with a small footprint that holds a considerable amount of product. It ­easily accommodates both our extension poles and attachments and spins on it's base.
COMPACT EXTENSION POLE CENTER
The modular design of our compact extension pole center #0084-1623 lets you assemble it as either a 16″ or 23″ wide display. The display can be assembled with or without the use of pegboard. Comes ­complete with ­signage and hardware to anchor it to other store fixtures.