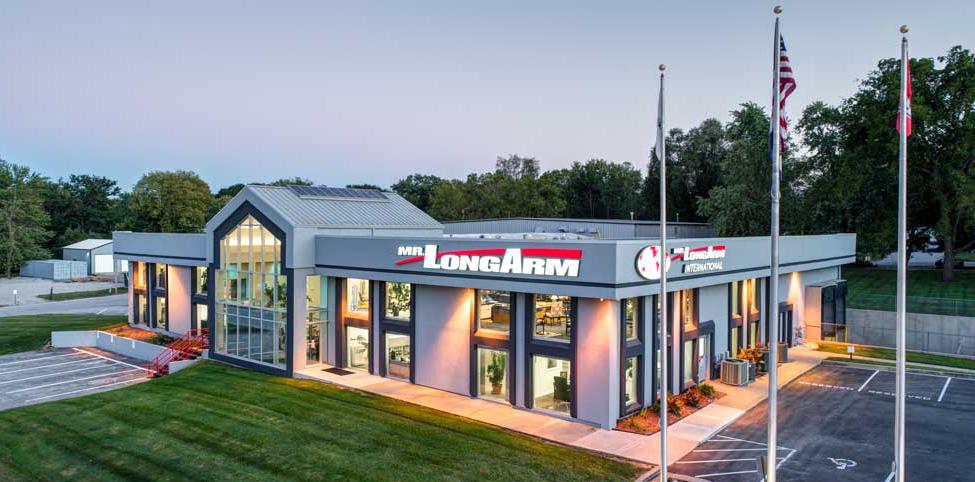 Mr. LongArm is the World's Leading US Manufacturer of Telescoping Extension Handles & Attachments.
Our Headquarters are located in Greenwood, Missouri.
WHO WE ARE
Mr.LongArm, Inc. has manufactured telescoping extension handles and attachments since 1958. As the first company to offer telescoping poles, we continue to lead the industry in their development. We utilize composite technology in the manufacture of tubing for extension poles and utility handles. Composite technology provides increased strength, durability, rigidity and versatility.
Painting with a Mr. LongArm extension pole is the fastest, easiest and safest way to paint. We offer the largest selection of extension poles and accessories that help you finish up tasks fast and stay on budget! From our shortest 1-2 ft poles to our longest 8-23 ft poles, there's a pole to help you get to those hard-to-reach areas. Our product line-up includes painting, staining tools, window and solar panel cleaning equipment. We also offer cleaning brushes and accessories, bulb changers, letter changers, equine products and more.
A BRIEF HISTORY
When R. D. Newman invented the first aluminum telescoping extension pole in 1958, he was fulfilling the needs of a customer. Now Mr. LongArm produces over 300 products that make life easier for professional and do-it-yourself painters, window washers and cleaners. Mr. LongArm has continued to prosper for over 64 years, due in great extent to its ability to listen to and meet the demands of its markets.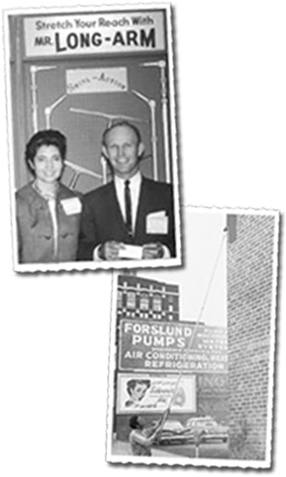 The idea for the first aluminum extension pole came to R. D. Newman while he was making a sales call on a paint business in Wichita in 1958. The owner and a paint contractor were struggling, trying to tape a paint roller frame to a piece of regular electrical conduit.
When Mr. Newman returned home, he started thinking of aluminum to replace the heavy and unwieldy electrical conduit. So in 1958, he formed the company that would become Mr. LongArm to start producing the first known aluminum extension poles. He and his wife started showing their telescoping poles at various trade shows and they were a big success.
Mr. LongArm's telescoping products have evolved over the years and our research and development departments continue to make great strides in product enhancements. Most of our telescoping extension poles have been straight and made primarily out of aluminum. However recent innovations have included the ProCurve system and the use of fiberglass in a wide variety of our poles.
OUR MANUFACTURING PROCESSES
The quality and dependability of our products are ensured by our involvement in all aspects of manufacturing. This includes the use of our own injection-molding and fiberglass pultrusion systems. We also have expanded our product line beyond telescoping handles, and now manufacture and sell many of the applicators and other accessories that attach to them.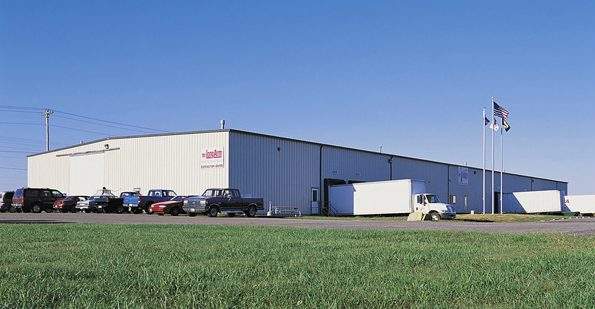 Mr. LongArm products are sold in paint, home decorating and hardware stores across the U.S. and in over 50 foreign countries. Additionally, Mr. LongArm products are featured in the janitorial, sanitary supply, RV, and marine industries. Custom manufacturing and private labeling are also part of our firm's line of distribution.