It's the time of year when people ask if we make a pole for hanging Christmas lights. We've never invested in making a hook attachment for this purpose because you can easily MacGyver your own. We are including three how-to examples from some clever guys who have made their own version of a pole hook.
Christmas Lights Hanging Hook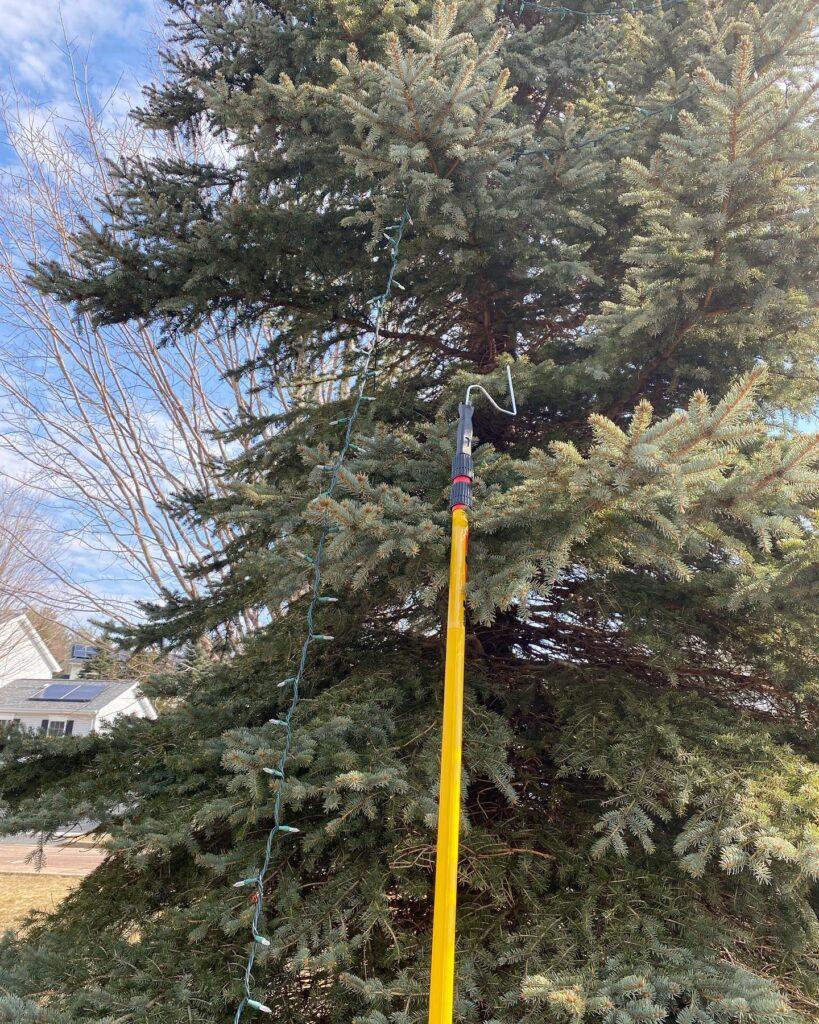 Brian Colleran, posted photos and a video on Facebook of his hook and pole for hanging (and removing) Christmas lights. He used a 4-inch mini paint roller and bent it into a hook for lifting up the strands of lights. He then attached it to one of our 3-section extension poles which are available at retailers such as Lowes, Menards, Home Depot or other hardware stores.
To make your own hook you could buy or just recycle an old mini paint roller. Most roller handles are threaded and should fit any standard threaded extension pole. Choose the length of extension pole based on how high you need to reach. Watch our video to see how easy it is to bend the wire using a vice.
Mr. Grabster Multi-Purpose Pole Hook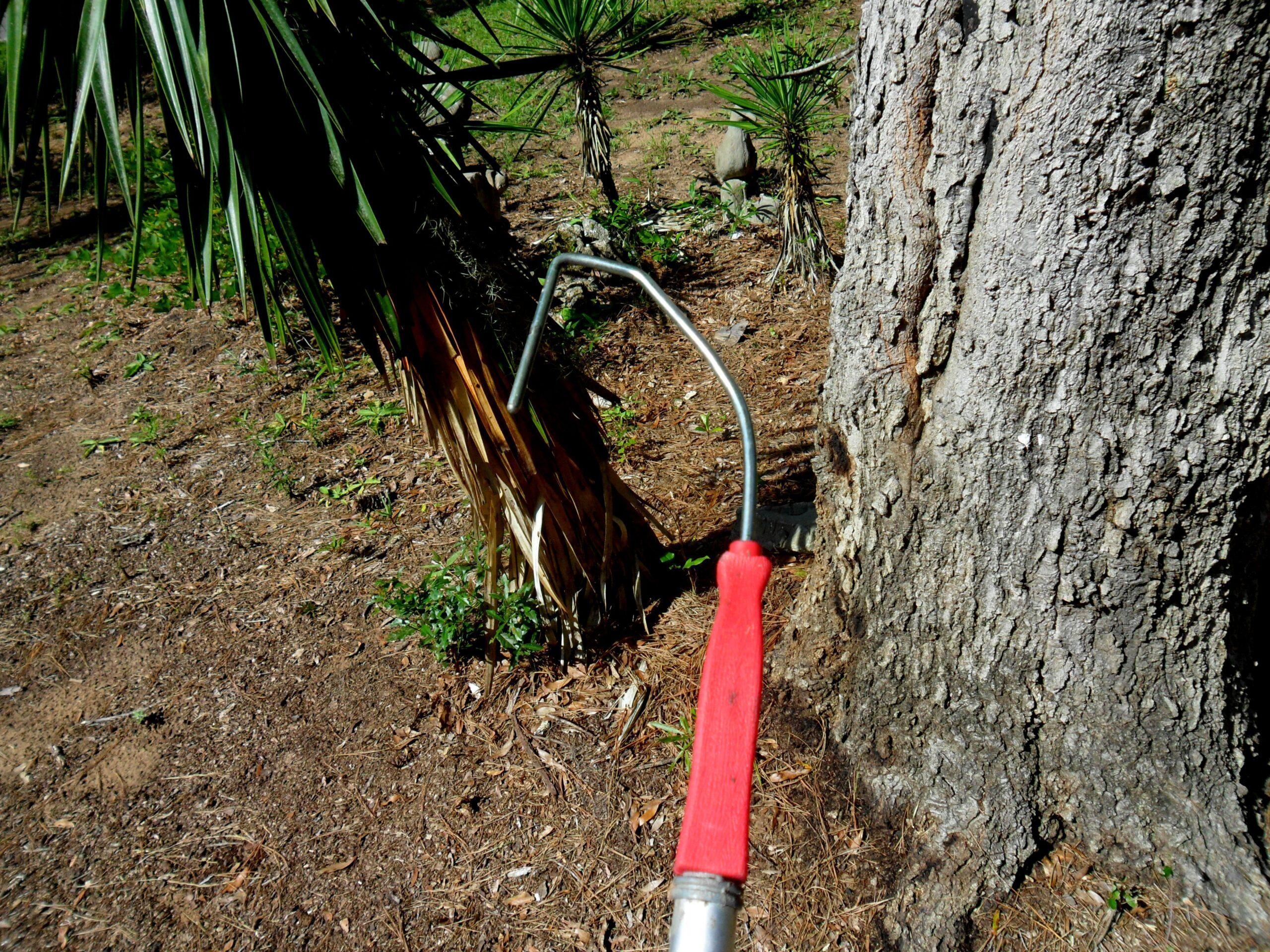 Our friend and Guest Blog Author, Mark Kirby, sent us his ideas on how to make a hook he calls Mr. Grabster (we see what you did there Mark!) It's a very useful multi-purpose hook for many applications. Everything from getting limbs off the roof, or grabbing things in trees like frisbees, plastic bags, kites, etc, to grabbing things that fall out of a boat into the water. Just about anything you need to grab but can't reach, can be grabbed with this tool. Mark was even able to retrieve a rope that some professional tree guys got stuck in a tree and couldn't reach themselves.
Here is what Mark had to say about his hook design, "The shape is just what I came up with after many versions, you might come up with a better shape. It has to be a complete hook, or it will not properly grab things. The curve makes it easy to slide around on a roof or get free if it gets hung up on something or to wrap the hook around something like a slippery rope or strap.
The flat area on top can be used to push things. For best grip, a soft rubber hose the right diameter for a tight fit can be slid onto the wire. This design is far more useful, versatile and superior to any other pole hooks out there that I have seen. Your cost is the cost of the paint roller handle and 10-20 seconds to bend the wire with a vice."
Instructable for a Christmas Lighting Pole Hook
Last but certainly not least this instructable by DiyWaterDog offers a nice back story and a great tutorial for making your own Pole Hook for Christmas Lighting.
Good luck to all you MacGyvers out there and remember to stay safe when using these hooks with a pole. Always avoid power lines and hang your Christmas lights with them turned off. If you found this blog post useful please share it. If you make your own hook we would love to hear about it.
All of us at Mr. LongArm wish you a Very Happy Holiday Season!