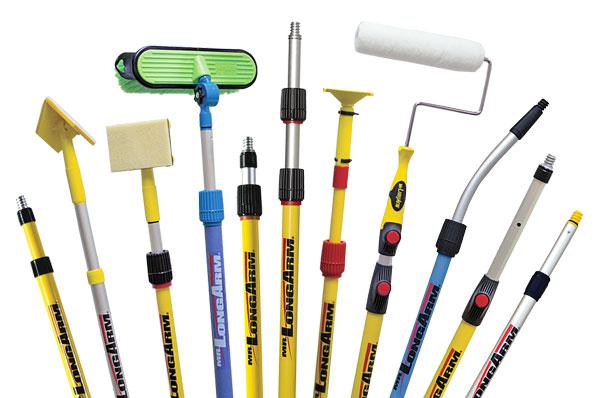 OEM Product & Private Label
Mr. LongArm's OEM Product and Private Label Program has the capability of customizing its entire product line but we are best known for our wide selection of extension poles.  Whether you need a specific color, special length or Private Label, we have the resources, personnel and flexibility to deliver your OEM project on-time and on-budget.
OEM product production runs begin as low as 504 pieces and can handle large volume projects of several thousand. We offer a wide variety of in-house specialists who are here to assist you; for example, our graphics department can assist with label design and printing and our design team has the creativity and understanding of our products to help you produce the best product for your customer's application.
We've been delivering quality OEM products to customers world-wide for over 65 years.  If you would like to find out how we can assist you with your custom project, fill out the contact form below and we will contact you.