RVs have become a popular social-distancing choice for a safe, enjoyable family vacation. If you're new to RV ownership, we have some tips on how to clean the exterior of your RV. Proper cleaning will protect it and keep it looking like new. Cleaning by hand is the best way to clean the exterior of your RV. Cleaning it yourself oddly enough is an enjoyable task and affords a sense of accomplishment when finished. Mr. LongArm has some great tools to help you get the job done like a professional detailer.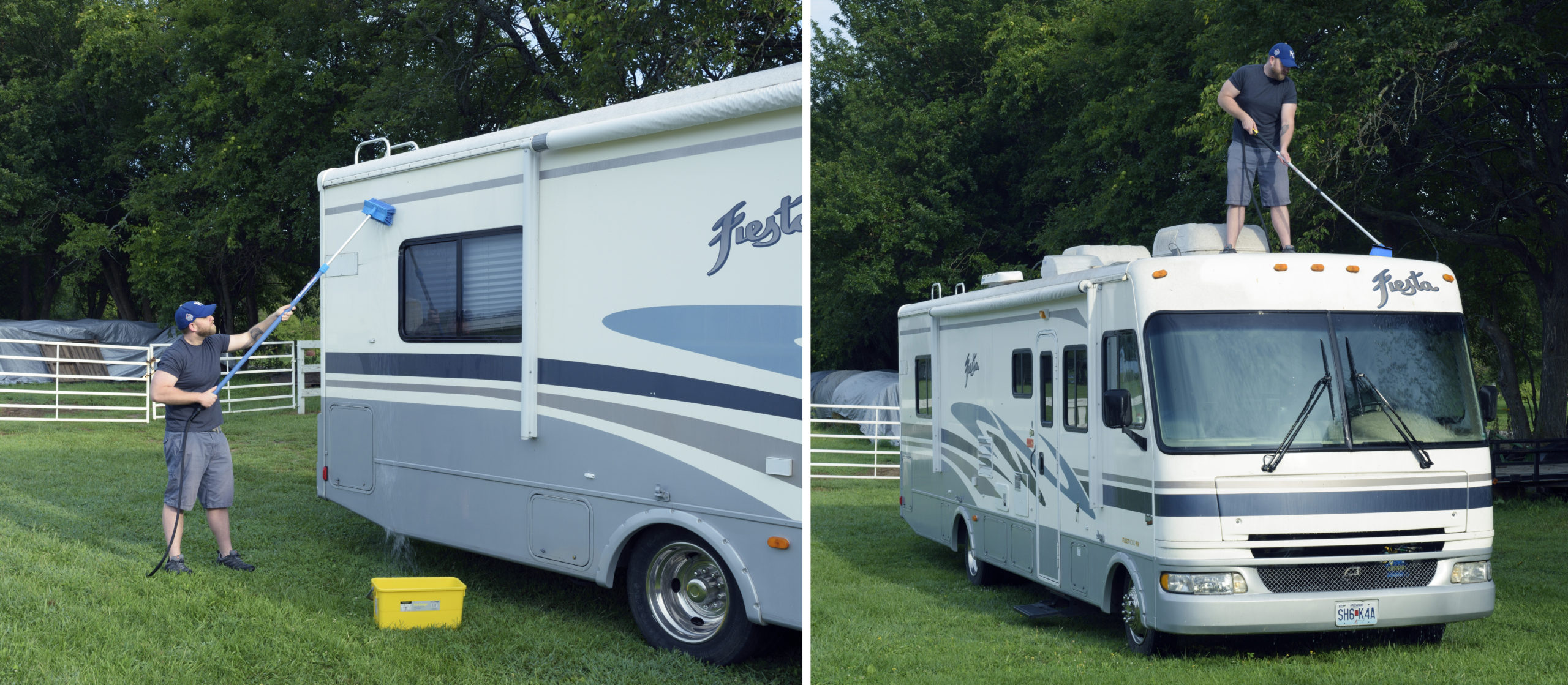 Park your RV in a shady spot away from direct sunlight. Begin by spraying it with water to remove the dust. Next use a Mr. LongArm soft blue brush for fiberglass and the roof or very soft green brush for gel/clear coat finishes. Pair with your favorite car washing soap to clean it from the roof top to the bottom. The Telewash or HydraSoar flow-thru extension poles make this job easier since they attach to a standard garden hose and water flows thru the pole and brush. But our brushes also fit regular extension poles and work equally well with a bucket.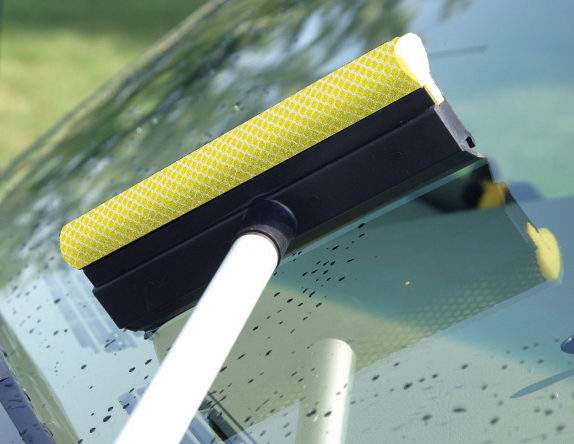 Clean extremely dirty windows with our bug scrubber squeegee, it has a scrubber sponge on one side and a squeegee on the other. Our stiff brushes will work wonders for tires and wheel wells. Don't use any harsh abrasives or pressure washers that may damage the surface of your RV. Once you rinse off all of the soap you'll want to wipe it with a soft, dry cloth.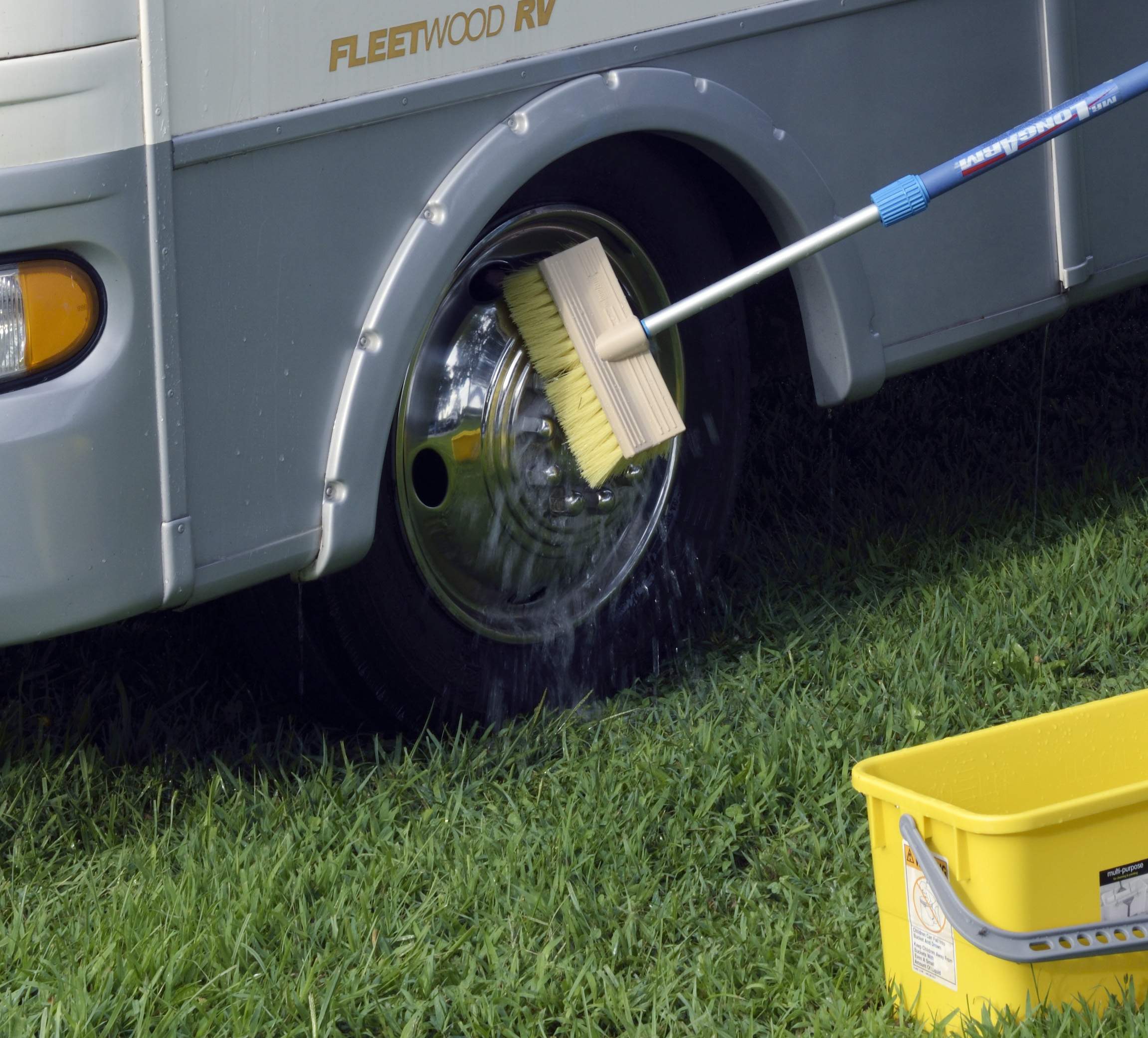 Most manufacturers recommend waxing your RV twice a year to help protect the exterior. To wax, apply a small amount of wax to a soft cloth and rub gently onto the exterior of your RV. Do this in the shade and make sure that all surfaces are clean and cool to the touch to avoid the wax drying out too quickly.
Now you can step back, admire your handiwork and get ready for that next big road trip!