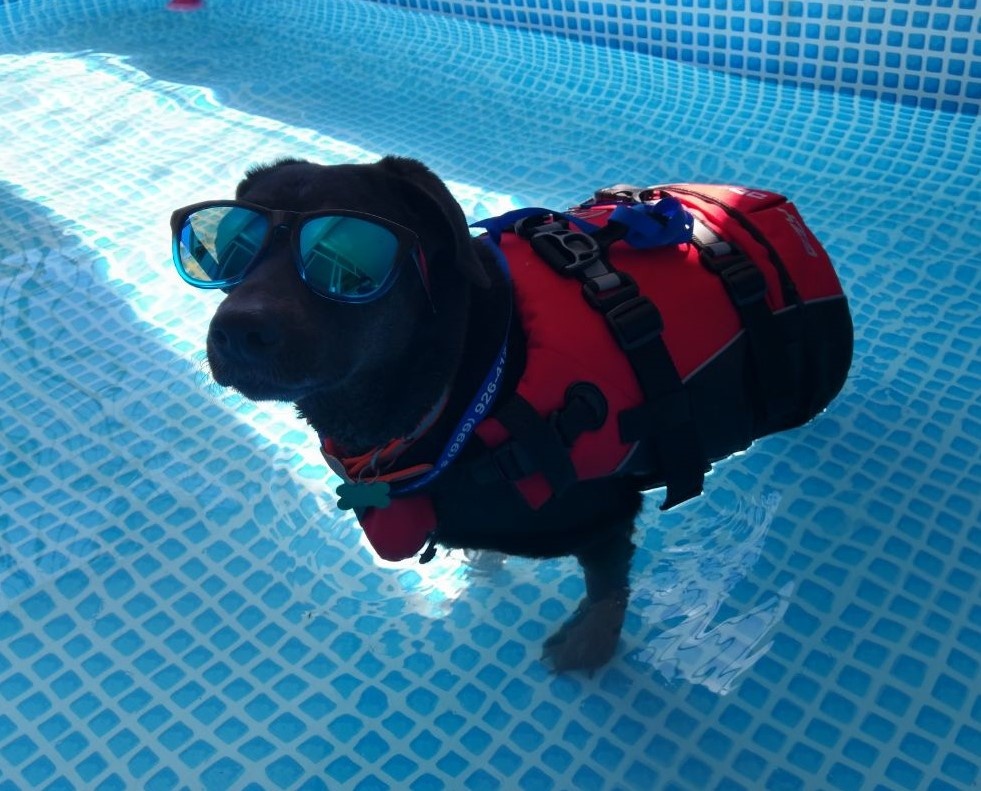 Hi, I'm Murphy, you may know me from my video. My friends at Mr. LongArm asked me to write a guest blog to give you more details about my condition. It's called Sudden Canine Paralysis, and the use of a simple invention and canine physical therapy are helping me on my journey to recovery.
MY STORY
I was born in the small seaside town of Sisal, on the Gulf side of the Mexican Yucatan Peninsula. If you look at a map, it's in the northeastern part of the country. When I was only a month old, I was rescued from the streets by a really nice lady who found me a home in nearby Merida.
All was great until I was about six years old, when I woke up around 3:00AM and couldn't use my two back legs. I don't know what happened; I was fine when I went to bed. It was crazy – I didn't feel any pain…my legs just wouldn't move!  My Mom rushed me to the emergency vets and ended up going to a bunch more for about a week (you know how us dogs hate going to the vets). After all was said and done, we knew what didn't cause it. It was not a debilitating tick bite, Degenerative Myelopathy (DM), bacterial infection, trauma or a long list of other things.  The neurology specialist at Universum K-9 had my Mom sneak me into a human hospital to have a CT scan. The scan showed a bit of my bone on my spine had curved downward which blocked a nerve.
PHYSICAL THERAPY
A month after surgery to remove the bone, I met Ivan, my physical therapist at Universum K-9. He's awesome; I loved going to see him (as you may have guessed, I have a serious crush on him).  We worked really hard and did lots of crazy things. Like putting my front paws on a giant rubber ball so I could strengthen my back legs and learn to balance. My favorite activity was walking around in a swimming pool wearing a really cool life vest. It's really hot in Merida and the pool felt great!  Come to think of it, it was kind of like a spa; I received massages, got acupuncture treatments and went swimming…not bad!
We did this three days a week for almost two years.  I gained a lot of muscle in my legs, can stand up on my own and even walk a few steps.  But, as you saw in the video, my legs involuntarily cross (they call it scissoring) which is why I can't walk very far without falling down.
VOLUNTEERING AT MR.LONGARM
After my family moved to the USA, my Mom took me to work with her at Mr. LongArm. You saw what my team invented to put in the underwater treadmill? Which by the way, is pretty cool but I miss playing in the pool. Note to self, ask Santa for a pool for Christmas.  Anyway, we took a Twist-Lok extension pole (lots of homeowners use this with a roller frame to paint their houses). Then we attached a couple of light bulb changers to make the tool. Mom said Mr. LongArm won't sell the tool, but if there are any certified animal physical therapists who could use one, they can contact her directly and they'd donate one.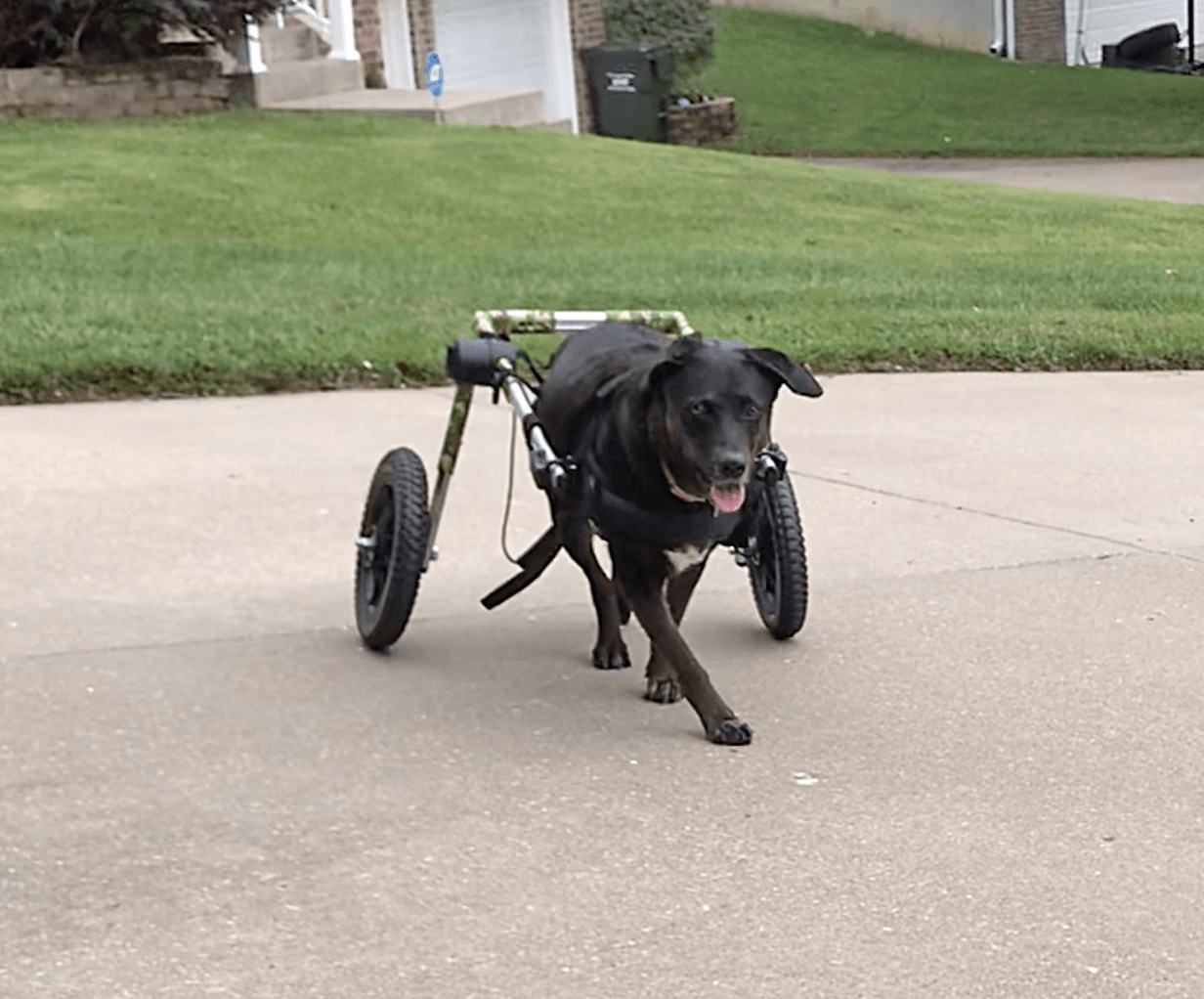 I've adapted well to life in Missouri and am quite happy. I saw snow for the first time last year. Had a blast playing in it with my brother and sister, and can't wait for winter! I really like my therapists at The Ark Animal Hospital in Liberty and everyone at Blue Pearl Pet Hospital in Overland Park, KS (this is where I use our invention in the Aqua Paws treadmill).
Thanks for watching my video!  Mom says she's working on a blog that will provide information to help other dog owners who care for dogs like me. When it's finished, she'll post the link here and on Mr. LongArm's Facebook page.
Hasta luego, amigos!